Education is a loaded term and is often regarded as something tedious and boring. Especially when it is required to maintain your career. So, how does one continue to educate the already professionals? Gamification and positive reinforcement.
Gamifying education and using positive reinforcement might sound like tools found in a 7th-grade teacher's pocket, but the truth of the matter is that they are effective at any stage of learning, including adult education. Studies have found that when people are met with positive reinforcement, their drive to do more, and learn more, goes up. This is why at Wound Care Advantage, "Luvo Points" have been introduced in combination with educational videos.
Luvo Points are a simple way to reward those who are willing to continue their education and learn more about the wound care industry. Points are rewarded for completing videos, surveys, and center challenges.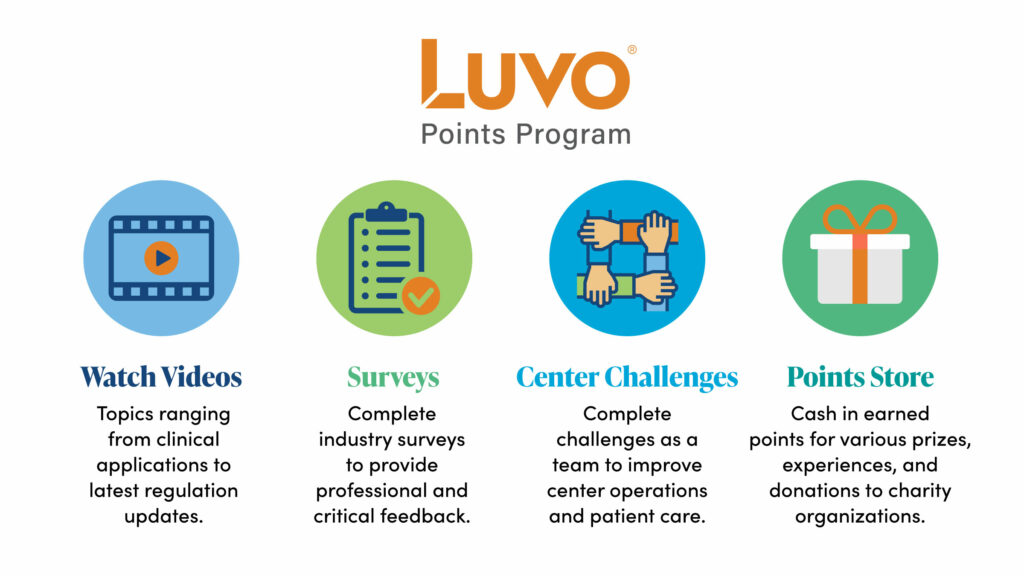 However, this game isn't just all about who can earn the most Luvo Points, options to cash in for the prize you want in the Points Store is available. Find items like tickets to Disney World, a cocktail shaker (see CEO Mike Comer make a killer cocktail with the shaker from the Points Store), and even the opportunity to make donations to various organizations.
Since implementing Luvo Points into the educational initiative, engagement has improved drastically for clinical staff members. By combining microlearning techniques (bite-sized, quick-to-the-point courses) and Luvo Points, continuing education has never been more rewarding for clinicians. With more knowledge comes better care, and as more clinicians are educated in wound care, more limbs and the lives of patients will be saved.