About Woundless Summer
Woundless Summer is the go-to resource for summer wound prevention tips. Created for wound care professionals by wound care professionals. We understand that summer plans for patients can lead to missed appointments and new wounds. That's why we're providing clinicians with printable tips and content to bridge the gap for their patients. It has quickly become the trusted source for summer wound prevention, education, and fun! Founded by Wound Care Advantage, Woundless Summer supports our mission of saving patients' limbs and lives by ensuring everyone has access to comprehensive wound care and education. Join us for a Woundless Summer!
Follow us on social media to stay up to date!
2023 Woundless Summer Contest Winner: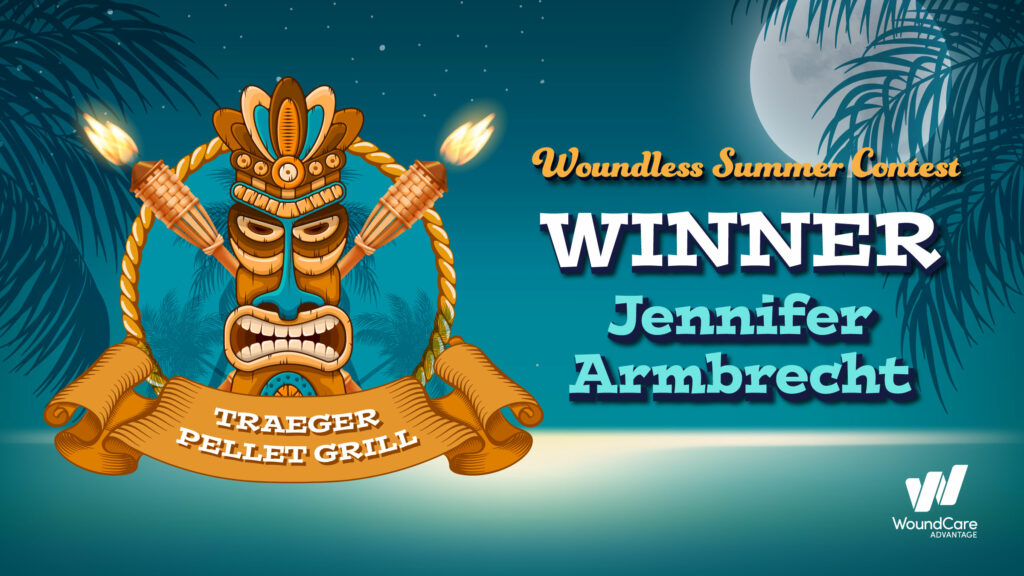 2023 WOUNDLESS SUMMER CONTEST TERMS AND CONDITIONS
The following official rules apply to the WCA 2023 Woundless Summer Contest to potentially win our prize: one The following official rules apply to the WCA 2023 Woundless Summer Contest to potentially win one (1) Traeger Pellet Smoker (retail value $600), hereinafter referred to as the "Contest". To enter, entrants must: a) fill out a short survey, b) "like" WCA's LinkedIn page, and c) share a WCA social media post on the entrant's own LinkedIn page. Limited to one (1) entry per entrant. Entries accepted between July 21st, 2023 12:00AM EST through August 9, 2023 11:59PM EST. The winner will be announced on August 10, 2023 by 8:00PM EST. In the event the Traeger Pellet Smoker is out of stock by the end of the Contest, the winner will receive a Home Depot gift card in the amount of $600 as substitute. The prize shall be shipped to winner within five (5) business days of winner announcement at WCA's expense. NO PURCHASE NECESSARY; A PURCHASE DOES NOT INCREASE YOUR CHANCES OF WINNING. Must be age 18 or over to participate. Must reside within the United States of America. WCA reserves the right to void any entry for any reason, solely at WCA's discretion. The Contest prize is provided "as-is" and may not be transferred, assigned, or substituted. Entrants may opt out at any time. The Contest is void where prohibited by law. Contact media@thewca.com for more information or support.